Potkin and Stubbs
Illustrated by Karl Mountford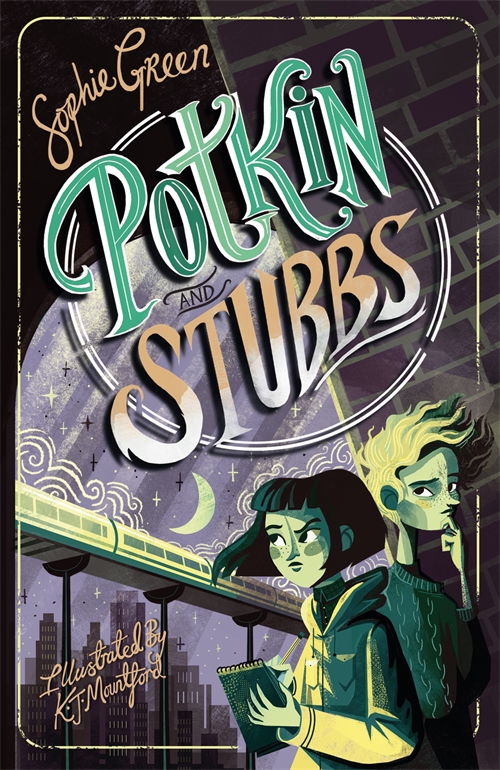 Atmospheric, spooky, warm at heart, POTKIN AND STUBBS is the first in a hardboiled detective trilogy for readers aged 9+.
In the corrupt metropolis of Peligan City, Lil Potkin, a determined young reporter, is on the lookout for a scoop. One rainy night she meets Nedly, the ghost of a boy that no one else can see. Nedly has been looking for someone to believe in him ever since the investigation into his disappearance went cold. When they discover that his death is connected to a series of mysterious murders, Lil and Nedly set out to expose those responsible, with the help of a down-on-his luck private investigator, who might hold a clue to Lil's hidden past.
You can order a copy from any independent book shop, or direct from Waterstones, Foyles or Amazon, etc.